Entrepreneurship training, online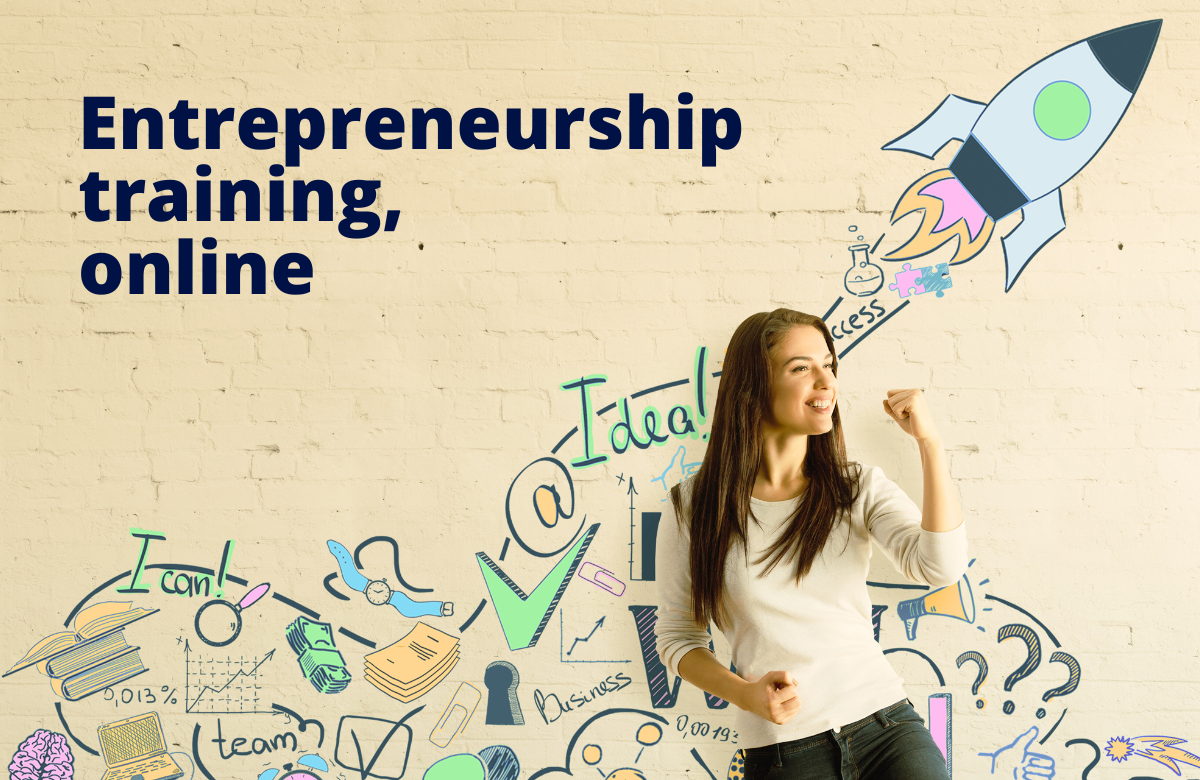 6 study days with webinars + 9 study days online
Number: 713494
The training is geared to those who are interested in entrepreneurship and planning to start a business. The training is primarily meant for a person who is unemployed or under the threat of unemployment or for one who has recently established a company. In the training, we will work on creating your own business plan with the help of experienced coaches and by watching video lectures.
The training will be carried out in part as webinars on Teams and in part as independent online learning through the Redi platform. The platforms are easy to use and you do not need to have earlier experience with online learning.
You will either already have a business idea or you will create one during the training so that you can turn this into a business plan through the course.
The training will be in English.
The structure of the training
In the training, you will receive guidance and consulting from entrepreneurship coaches to create your business plan and for business calculations. The Redi platform is also communal and in the webinars you will be able to discuss with others who are planning on becoming entrepreneurs or who already are entrepreneurs.
The contents of online platform Redi are for example: what is a good business plan, turning your ideas into products, service design, budgeting and calculating costs, accounting and taxes, marketing plans, starting an online shop, forms of enterprise and establishing a business, and much more. The business plan will be made using Redi's business plan template and you will receive personal guidance to create this.
Schedule
There are altogether six webinars (each 3-4 x 45min). In addition to this, you will study through the online platform Redi. The full length of the training is 15 days x 7 hours = 105 hours, of which 21 hours are webinars and 84 hours are other online learning.
Apply
Fill in the application on the TE services website by 3 September 2023. Go to the introduction of the training and the application form. Important: In your application form, describe your business idea or the sector in which you intend to be self-employed.
TE-palvelujen lisätiedot:
Koulutusneuvonta 0295 020 702
https://www.facebook.com/Koulutusneuvonta/
Yhteistyössä Keski-Suomen TE-toimisto