"Failure is not the opposite of success, but part of it"
Engineer Jawad Ahmed Malik gives a strong recommendation to utilise job search services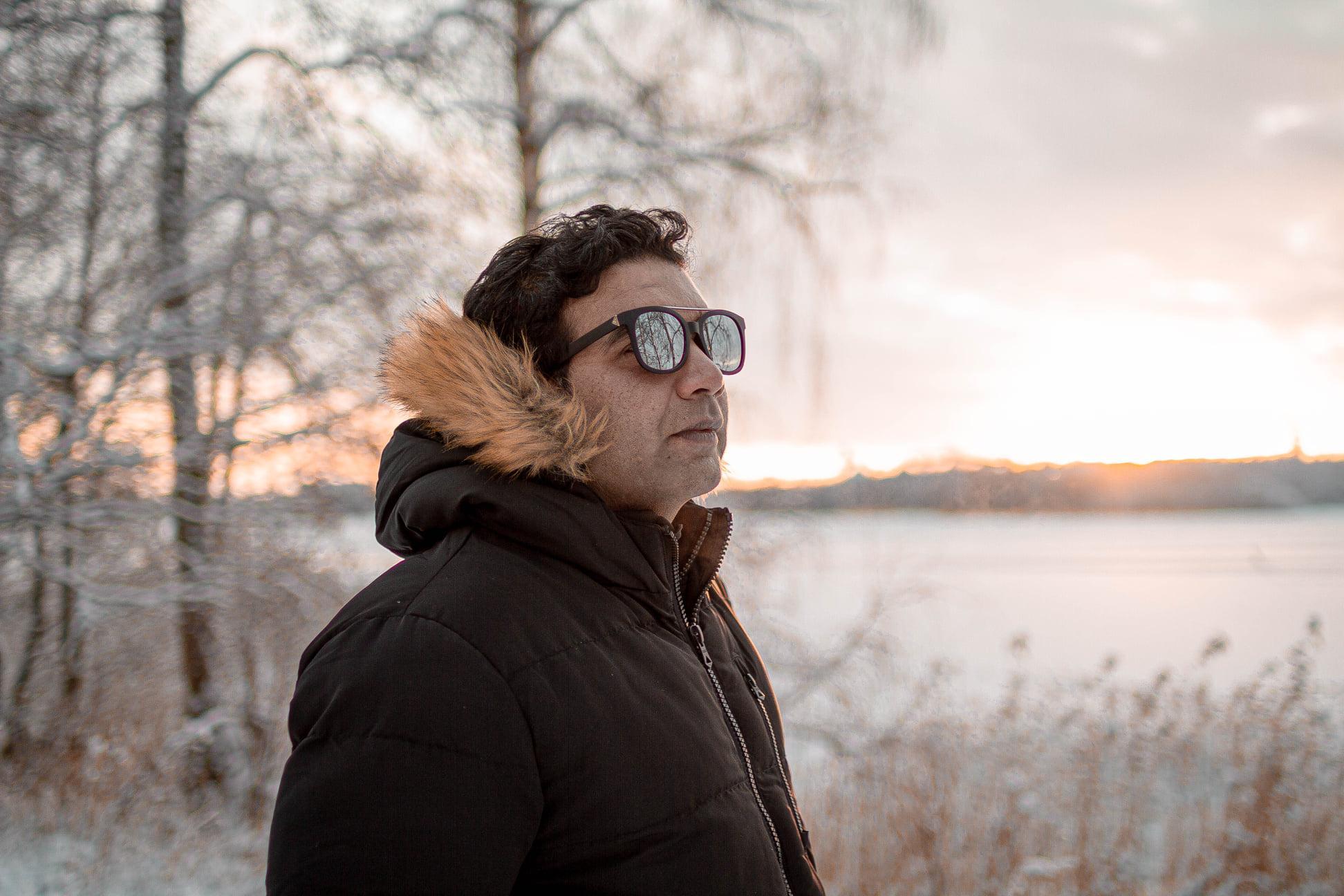 Engineer Jawad Ahmed Malik works as an expert at Nokia, Oulu. He is surprised by how poorly the services are known that provide help in job hunting. He recommends the services to everyone, especially immigrants, who have challenges in marketing their skills to the potential companies. Image: Malik's photo archive.
14.11.2022 Cimson Koulutuspalvelut
Engineer Jawad Ahmed Malik has a strong message. Malik takes part in the interview via video connection from his home in Oulu and says that the days are getting dark and cold like it usually does in November, but that's all the grayness there is. Malik has nothing but good things to say about his current situation, his job and how he got there. Now he wants to encourage others too.
By profession, Malik is a system performance engineer and works as an expert at Nokia. The company's working language is English, and nowadays Malik is also studying Finnish.
– Nokia company is a great platform for your learning and development. I have the best team, my colleagues and line manager are supportive and we are like a group of friends together to achieve a goal. The work ethics and the culture of Nokia is matchless, Malik says.
Malik settled in Oulu in October 2019 from Islamabad, Pakistan.
– I still remember that cold day when I arrived at the Oulu bus stop, having different thoughts of the past and dreams of the future. I had a chance of heading to Netherlands and Sweden but I opted for Finland because of the quality of education and technology.
In Oulu, Malik completed a two-year master's program in the field of learning technology. Since he already had two other academic degrees, for instance from Sweden, and strong work experience in Pakistan, Malik started his job search in confidence.
– I am an optimistic person. My faith is my strength and I think that hard work is the key to success. After I graduated, I was applying for 10-15 positions every day. When you get a lot of rejection, it's hard to stay positive. I learned a lot about how to control and motivate myself in such moments. Immigrants in general are also under pressure to get a visa within certain deadlines and therefore be successful in their job search. Bad news start eating them up inside, they may overthink things and can end up in a dark hole in their beliefs.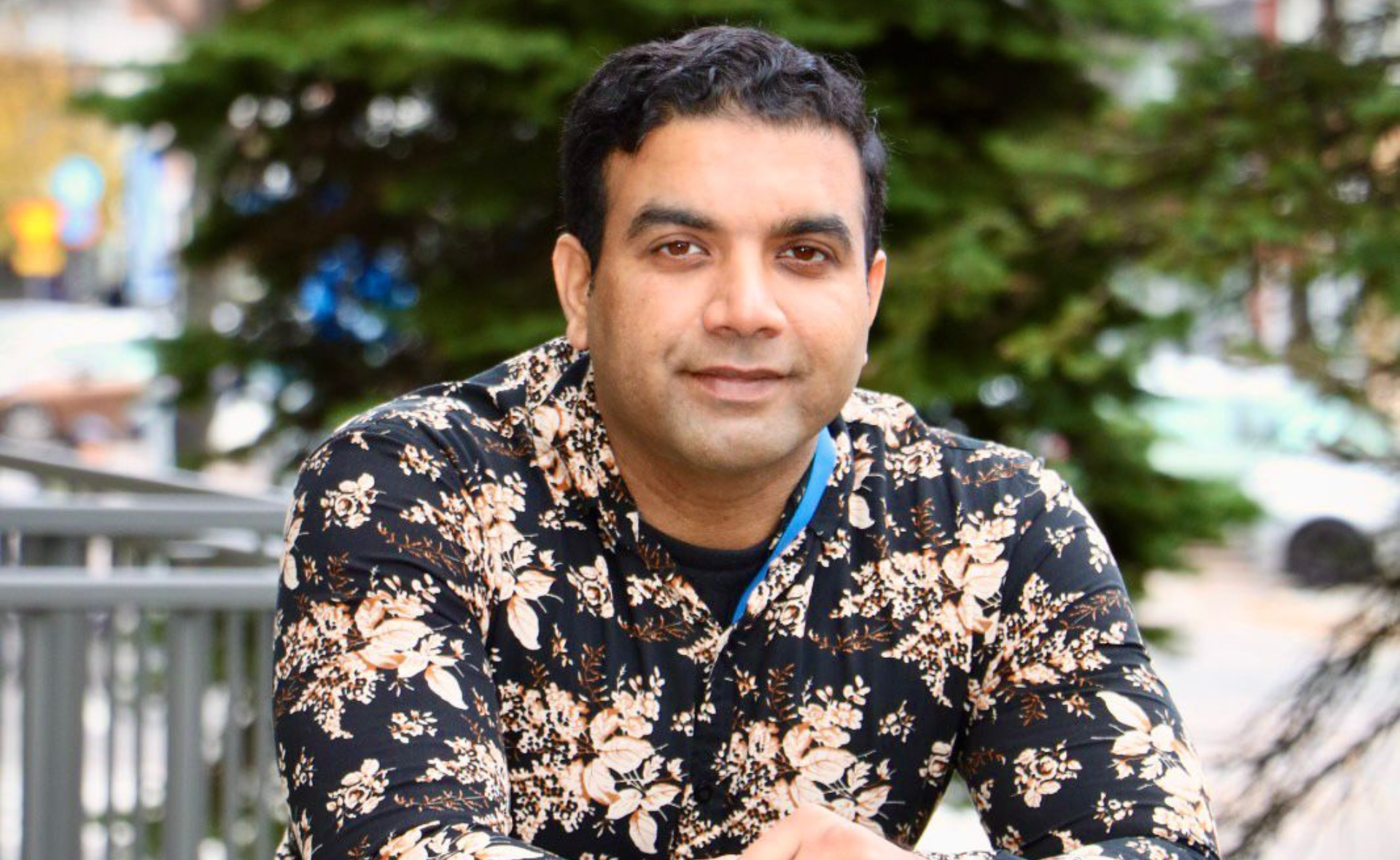 Jawad Ahmed Malik first studied in a two-year master's degree program in Oulu in addition to his previous degrees. The goal was to get a job in Finland. Photo: Malik's photo archive.
Most important keys were the framework, tips, contacts and keeping in touch
Malik considers one of the turning points was contacting the TE office, from which he was directed to Cimson's job coaching. Malik says that his competence was recognised in the service and things started to happen.
– Cimson's staff helped me to build connections with companies. The environment of Cimson was like helping from the bottom of the heart, it was not a typical "client and business" relation. Every week meetings were conducted and they worked with me, talked to people and explored opportunities. Golden tips were given. Continuous both moral and professional support was the key to success.
"I especially learned about reframing LinkedIn and CV and expressing my skills"
The framework and regular contacts were established for job search. In particular, Malik thanks his coach Titta several times. There was someone who sent tips and links to possible jobs and called many contacts. The best thing was to see someone was helping. Malik himself spent 2-3 hours a day on LinkedIn and did a lot of work looking for a job. After a while, the finish line faded in.
– I especially learned about reframing LinkedIn and CV and expressing my skills. The LinkedIn profile needs to show what a person really wants. This advice was really a big help for me, Malik analyses.
Malik got a job at Nokia after he got a chance to discuss his skills on the spot with the good contacts he got via the job coaching service. Malik is surprised by how poorly job search services, such as job coaching, are known on average. He encourages job seekers to take full advantage of the services offered.
– We humans are shy. We wonder why we should contact so many companies. Because no one finds you otherwise, Malik answers.
That is when job coaching helps. Malik reminds us about the saying "Think outside the box". His philosophy is rather "Think that there is no box". It is also useful when looking for a job.
What do job hunting and olives have in common?
Malik has done many professional jobs in his home country. He has been a telecommunications engineer, educationist, farmer and social worker. His strong social conscience has pushed to do many things. In Pakistan, among other things, he established an olive farm and planted 1,200 olive trees. Malik says the villagers were wondering what he was doing, since the trees did not produce any fruit. Malik asked to wait. After six years, a big harvest was obtained for olive oil production. Today, the farm employs locals and has increased the well-being of many families.
– Also at Nokia, the best part of my job is that I am working on technology which is providing support for almost every segment of society and is beneficial for the society.
In the interview, we agree that, after all, job hunting and planting olive trees have a lot in common.
Malik wants to encourage especially all those foreign-language speakers who have come to Finland from abroad and are applying for jobs:
"Believe in yourself. Oulu and Finland in general have a lot of jobs to offer. Finland is a peaceful country, you will love it. Don't fear the dark. There is snow light and auroras. Finland is the place to come, study and work. Don't lose hope, contact Cimson and they will be happy to help. In my networks, after few months of struggle people are getting a job. Don't underestimate yourself, you can do it. Respect yourself and your skills. It is your attitude what you are. Be active and most importantly stay positive and stay connected. Challenges and problems are the fuel of success."
Are you interested in services like this one? Find more job coaching services or contact us.